Thames Diamond Jubilee Pageant line-up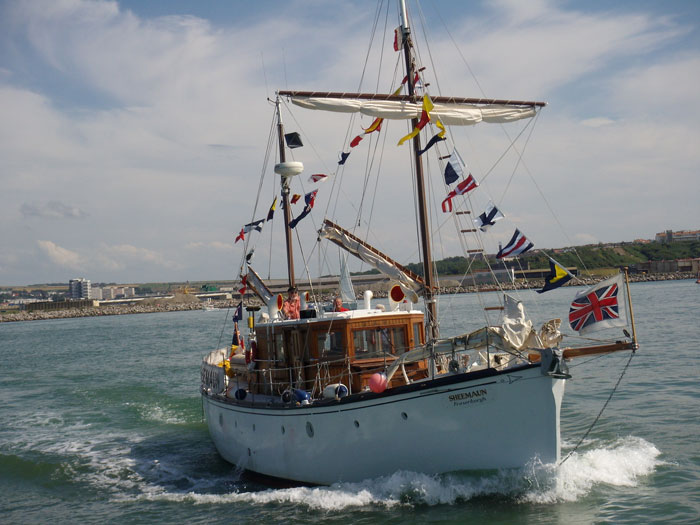 Current Rating 4.5 (3 votes)
A variety of vessels will form the 1000-strong flotilla ranging from cargo boats to police boats and historic vessels.

www.sheemaun.co.uk">Sheemaun has been invited to join the Thames Pageant as part of The Avenue of Sail. She was the flagship of the UK National Historic Fleet in 2010 and served with the Royal Navy during WWII as a Thames Patrol boat. Sheemaun will act as the Little Ship Club's flagship for the event.

This photo was taken by Sheemaun crewman and Hon. Executive Officer Tim Hunt.