Following a 12-month refit, Ocean Youth Trust South's newest sail training vessel, Prolific has been relaunched.
Prolific, the new sail training vessel for the educational charity Ocean Youth Trust South, has now been relaunched.
The vessel, which was built in 2005, has just undergone a 12-month refit at Saxon Wharf, Southampton.
It will be used to take disadvantaged and vulnerable children and young adults sailing.
It's hoped this will help them to develop skills like confidence, team work, communication, resilience and the ability to cope with unfamiliar experiences.
The new sail training vessel, which was bought from Norway in 2015, is the long-term replacement for the trust's previous boat, John Laing, which has taken thousands of young people to sea over the last 26 years with the Ocean Youth Club and Ocean Youth Trust South.
According to the trust, Prolific is a "hybrid of modern-day construction" and an historic design based on 19th-century herring fishing vessels.
It offers modern accommodation and a low-maintenance design. The trust plans to use it for the next 30 years.
The charity, which is based in Gosport, said the extensive refit was only possible through the support of major sponsors.
Marina Developments Limited has provided free berthing for both Prolific and John Laing, as well as supporting the purchase of the new boat through fundraising.
Other sponsors include International Paint, London law firm Holman Fenwick Willan LLP, Andy Cassell from Ratsey and Lapthorn (Cowes) Ltd, Owen Clarke Design, rigging suppliers BSI A/S and Spinlock.
Over the winter, Prolific has a busy programme of sea trials and staff and volunteer training, as the adults who sail on the charity's voyages get to grips with working on board a very different boat.
From April to November 2017, there is a full programme of youth voyages, including an expedition to the Baltic and back in the summer, and visits to Germany, Denmark, Sweden, Finland, Lithuania and Poland.
The chief executive of the trust, Mark Todd, said: "There has been huge enthusiasm amongst our existing clients plus a number of organisations such as schools, other charities and youth groups which want to start sailing with us in Prolific – bookings now are busier than they have ever been and we are delighted that our decision to buy Prolific has created such a sense of excitement about her potential to make a lasting difference to young lives."
"Prolific's refit has been a major project involving modifications to meet the charity's requirements and the needs of the young people, plus significant amounts of new gear and extensive testing and servicing," continued the chief executive.
"Although she is now back in the water she is still awaiting a new mizzen mast and a complete new suit of sails. But we could never have reached this point without the invaluable help of a number of major sponsors," he stressed.
"The purchase price and refit have been funded by the incredible generosity of a very large number of donors; but the whole project has been made possible by a number of key sponsors to whom we are enormously grateful," added Todd.
"OYT South is thrilled to have brought this unique boat to the UK, and we hope that the sailing community in the Solent and around the British coast will welcome Prolific as she starts sailing in her new home waters," he stated.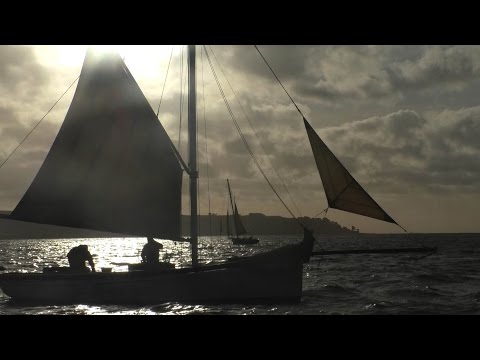 If you think cruising is strictly a summer pursuit then international cameraman and programme-maker, Dylan Winter is on a mission…
The Ellen MacArthur Cancer Trust is to receive another specially adapted yacht which will be used to improve the lives…
Have you ever experienced the adrenaline rush when sailing over the finish line? Or been becalmed while trying to make…