Rustler Yachts Charter will allow guests to sail a hand built Rustler 42, either bare-boat or with a skipper. The yacht will be available for charter from April 2017.

From April 2017, guests can charter a hand built Rustler 42 to explore the south coast of the UK.
The company announced the launch of its new charter business, Rustler Yacht Charters, at the Southampton Boat Show last month.
Rustler is known for building beautiful bespoke sailing yachts with a high degree of customisation for each client.
The Falmouth-based boat builder believes chartering the Rustler 42 will be "completely different to what is available on the mass market."
The yacht will be based in Mylor Yacht Harbour, Falmouth, which is an ideal location to explore the UK's south coast.
However, by arrangement Rustler will deliver and collect the yacht to many other locations around the UK, offering the opportunity to explore different cruising areas for the maximum amount of time.
"We are very excited about this new business venture and hope it will enable more people to enjoy the beautiful yachts we build," said the managing director of Rustler Yachts, Nick Offord.
"The yacht is currently being built and will be available for charter from April 2017," he added.
Charter periods will be for a week or longer and cost from £3,500 a week.
Those wishing to charter bare-boat must have at at least Day Skipper theory and practical and experience of sailing in tidal waters, or evidence of similar experience.
The accommodation is designed for living in safety and confidence when under way.
The interior has been fitted out in teak with white tongue and grooved bulkheads.
There is also a light and airy saloon and galley area and berths for five people.
WiFi and 4G are available on board and there is also a television and DVD player.
Designed by Stephen Jones, the Rustler 42 has long fully encapsulated lead keel and large skeg hung rudder which give the yacht excellent directional stability in any seaway.
The latest electronics from Raymarine have been fitted to make passage planning as user friendly as possible.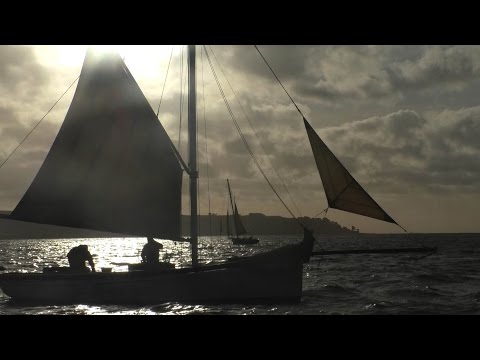 If you think cruising is strictly a summer pursuit then international cameraman and programme-maker, Dylan Winter is on a mission…
If you plan to spend your retirement sailing, then these new homes being built at the Cornish waterside village of…